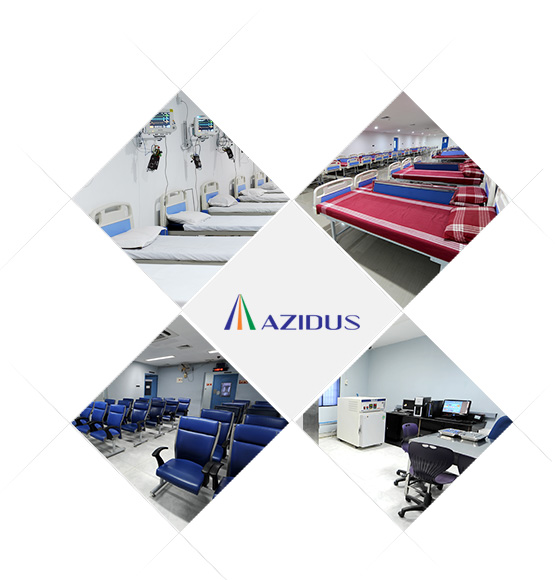 Azidus has high level of competency and experience in delivering clinical research services including BA/BE studies and all phases of clinical trials. Azidus provides a platform where highly qualified technical personnel and latest advancements in clinical & analytical field get united to deliver the needs of pharmaceutical and biotech companies. The Azidus team executes projects with strict timelines with the sole objective of satisfying customer needs. Azidus maintains Excellence in every service provided, coupled with ethics, innovation and dedication.
Azidus is situated in the close vicinity of Chennai, yet away from the hustle and bustle of the city in a serene location called Vandalur which is about 15 kms away from International and domestic airports. It is spread over a 3 acre campus with a built up area of 125, 000 sq. feet and is free from pollution. We have enough space for Expansion.
Azidus started seperate Pharmacovigilance division, Clinical Data Management and Regulatory division to provide end to end solutions in clinical research.
Clinical:-
Number of CPUs : 8
Number of Beds : 480 (Expanding)
Number of ICUS : 2
Number of Beds in ICU : 14
Bioanalytical:-
LC-MS/MS – 24
ICP-MS/MS- 3
Number of Deep Freezers : 7 (ranging from -20ºC to -80ºC)